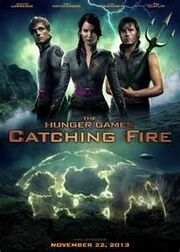 Hey peoples! Welcome to my new blog! Here I'll post stories and other cool stuff. Okay so here is today's post-
10/13/2012
Okay so anyone here play-watch softball/baseball? Well I'm gonna start playing! Hopefully. At my school its a fourth quarter sport. Well now I'm bored, gotta watch Friends, see ya!
(And to all those max ride fans out there...)
Fly on,
Riley
11/18/2012
So any Hunger Games fans out there? well of course there is! Incase you haven't heard the Hunger Games sequel will be realeased November 22nd, 2013. Yes, it is a long wait but I'm sure it will be worth it.